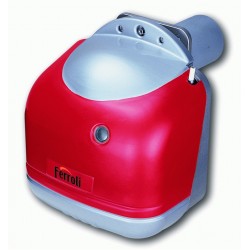 DĪZEĻDEGVIELAS DEGLIS
• SUN G3R/G6R/G6/G10/G20 - vienpakāpes šķidra degviela degļi ar jaudu no 13,3 kW līdz 118,6 kW (kom..

GAS JET BURNERS WITH SINGLE-STAGE OR PROGRESSIVE TWO-STAGE OPERATION
• SUN M3/M6/M10 - single-stage gas burners, power range from 15 kW to 120 kW. • SUN M20 / M30 / M50..

JET PELLET BURNER
• Ultracompact pellet burner. • Burner supplied with pellet feed system, complete with motor and fe..
Showing 1 to 3 of 3 (1 Pages)